From patios to gazebos, plenty of outdoor spaces can benefit from Ceiling Fans. Because outside conditions can take a toll on conventional ceiling fans designed for indoor use, there are extensive options of Outdoor Ceiling Fans suited for just about every function and style. Here are some great categories to help you find the right outdoor ceiling fan.
Outdoor Damp Rated Ceiling Fans
If you live in humid conditions, then these fans are best for you. They are specially designed to withstand the wear and damage caused by excess moisture in the atmosphere, bearing the Underwriter's Laboratories (UL) certification, "UL Damp". Moreover, they come with matching light kits that help bring added illumination if needed. These durable outdoor ceiling fans are great for topical environment where heat and humidity alike can often be uncomfortable. Best of all, these useful damp rated fans don't sacrifice style for functionality – you'll still find a wide variety of finishes and designs, from traditional to contemporary. There are dozens of options to choose from, representing some of the finest manufacturers in the industry, such as Emerson, Monte Carlo, Quorum, Casablanca and more.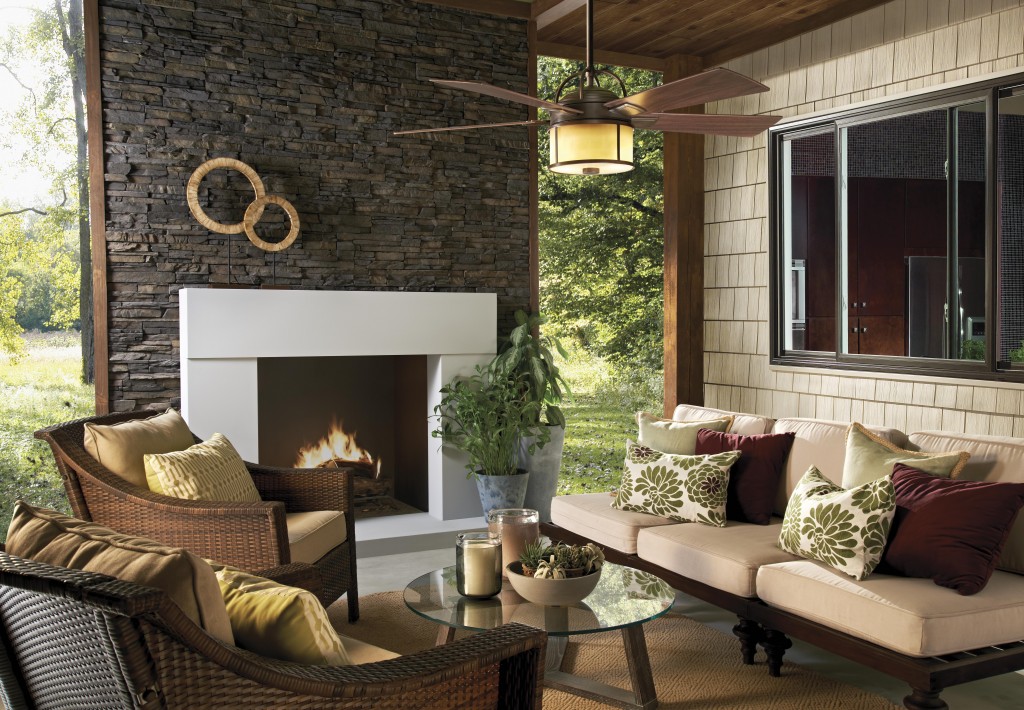 Outdoor Wet Rated Ceiling Fans
If you need even tougher water-resistant fans – especially for gazebos and other areas more exposed to the outdoors – then the wet rated ceiling fans are ideal. Their Underwriter's Laboratories (UL) certification "UL Wet" guarantees the utmost durability and functionality in rainy and tropical environments. They also come with lighting options, are available in a variety of styles (traditional, modern, ornate, etc), and represent high quality brands and models, such as Hunter, Ellington, Kichler and Minka Aire.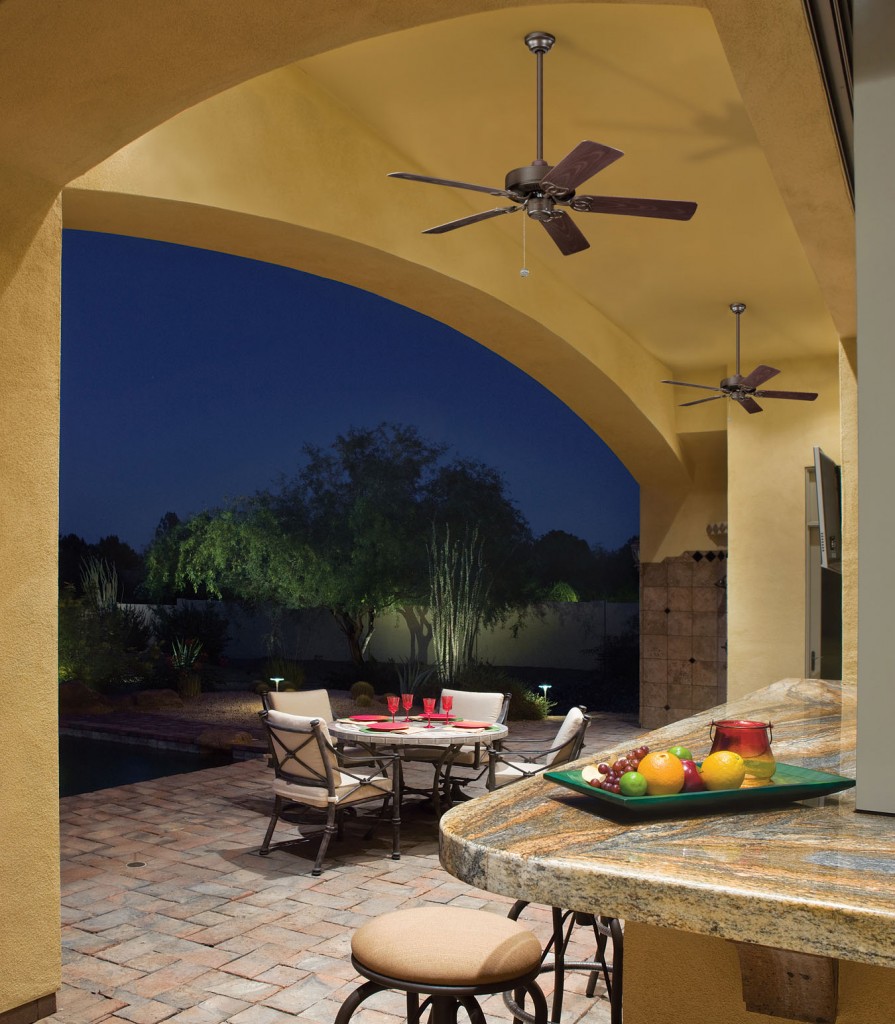 If you need help choosing from so many great outdoor ceiling fans, you can use Farrey's.com to pinpoint the exact product you need based on a range of factors, such as price, style, brand, and more. As always, Farrey's experienced and knowledgeable personnel are always available to assist you in finding exactly what you need – give us a call at 800-377-5483.